7 Wedding Shoe Mistakes to Avoid
   There are plenty of to-do's on your wedding list, but your wedding shoescan make or break your day.
  If you pick a pair of wedding shoes that's uncomfortable, unflattering, or downright painful, you'll be sorry you did. But, if you take a few of these wedding shoe tips to heart you'll keep you feet happy, accentuate your style, and you'll be able to dance the night away.
 Read on to find out which seven wedding shoe mistakes you should avoid PLUS find out which three must-have shoe accessories you'll want need for your wedding. But first… here are the wedding shoes I wore for my own wedding.
   They have a little bit of a vintage feel and I loved how simple yet elegant they were. I love the knotted detail and these were insanely comfortable. Plus, they don't have too high of a heel (I was so nervous about tripping down the aisle).
  They do sit in a shoe box in my closet because I can't bare to wear them and ruin them, but I think I'll make an exception for our anniversary this year.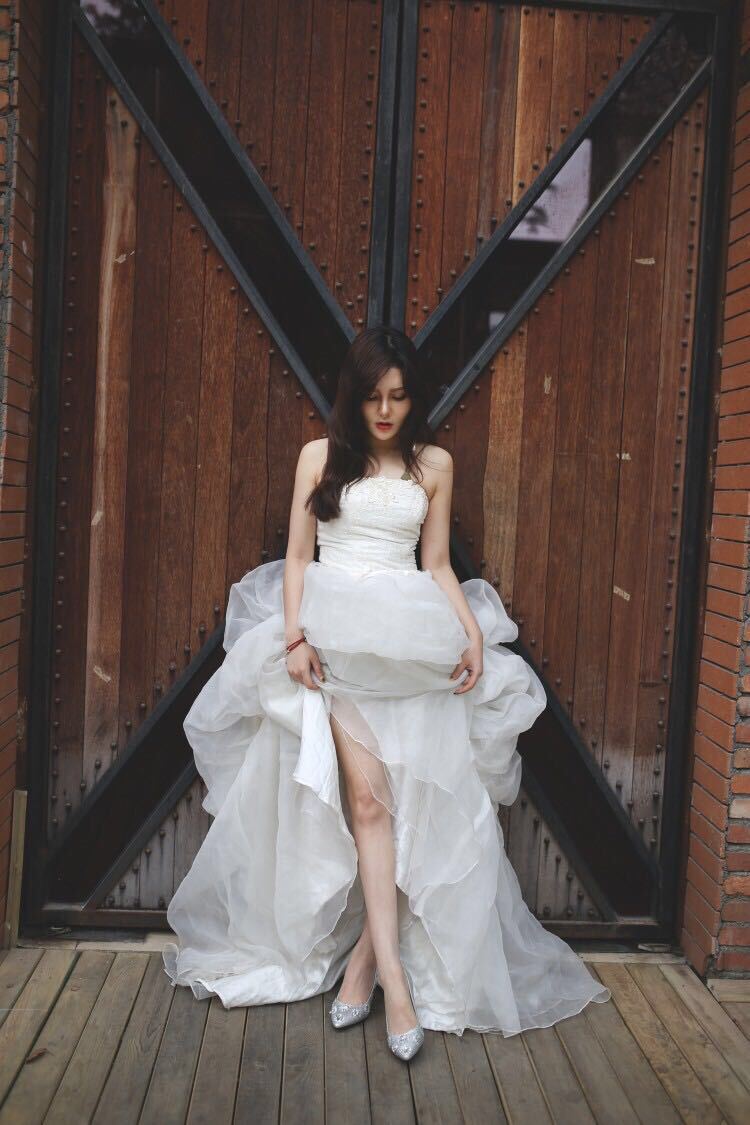 Wedding Shoe Mistakes to Avoid
  Wedding Shoe Mistakes: #1 – Forgetting to break in your shoes before the wedding.
    The last thing you want is to wobble down the aisle or deal with blisters on the best day of your life. Once you buy your wedding shoes, break 'em in. Shoes feel a little tight? choose this and wear your shoes under your desk at work to break them in before the big day.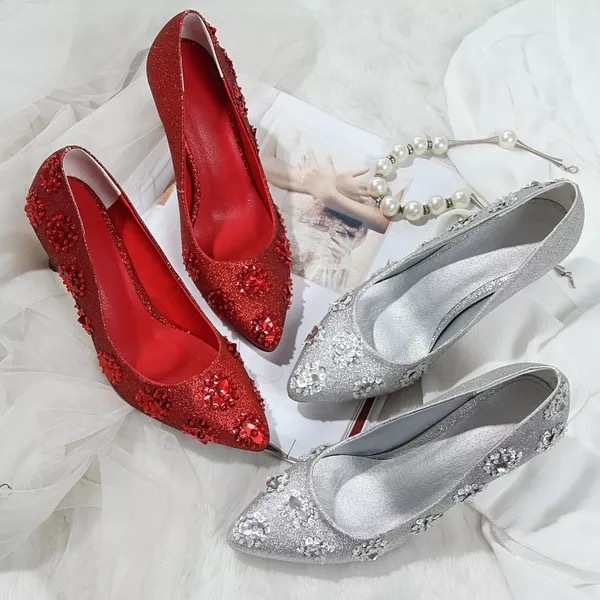 Wedding Shoe Mistakes: #2 – Wearing the wrong wedding shoes for you.

  White wedding shoes, while lovely, are not a requirement. You don't have to wear white shoes just because you're the bride!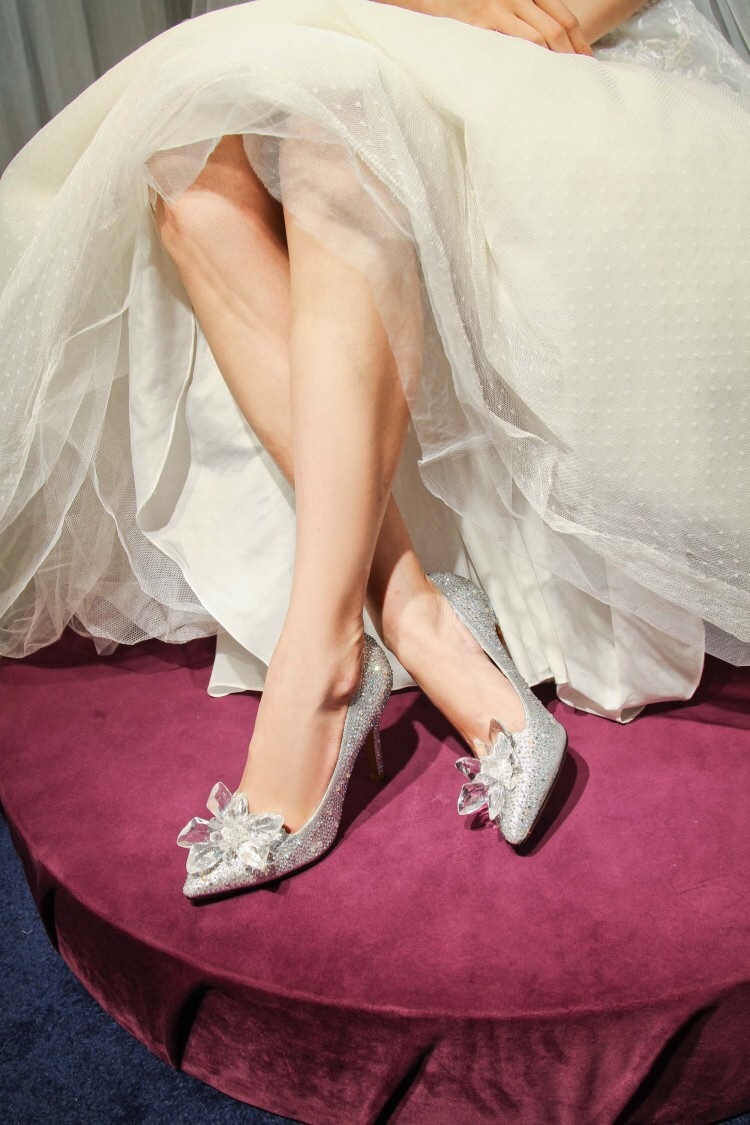 Wedding Shoe Mistakes: #3 – Not having these three key shoe accessories.
 Three things I'd recommend for your shoes on the wedding day
1) these for the backs of your feet,
2) these to keep your heels from slipping, 
3) these to keep your soles from slipping. You may also want to pick up a pair of these (they fold and fit in your purse!) for the ride home.
Wedding Shoe Mistakes: #4 – Not shopping around.

     Wedding shoes can be downright expensive! Besides, if your dress is so long that it hides your feet anyway, don't spend a fortune on something hardly anyone will even see. When you do find the perfect pair, shop around to get the best price. If ordering online, make sure the company has a great return policy (I've ordered countless pairs of shoes from Topsqueen Buy here and they have a wonderful return policy in case they don't fit)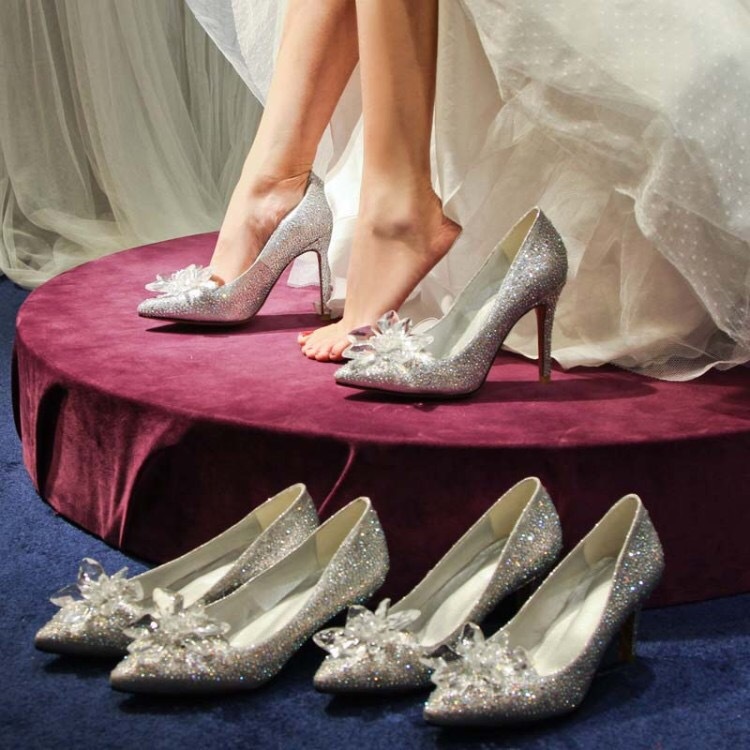 Wedding Shoe Mistakes: #5 – Forgetting a spare pair.
   Stuff happens: heels break, your shoes can make your feet hurt, or you may want heels for photos but sandals for dancing. In any case, bring a spare pair of shoes just in case.  These are worth it and super cheap;  you can even fit 'em in your clutch or tote!

Wedding Shoe Mistakes: #6 – Skipping the pedicure.

  Whether you go to a spa or DIY at home, get a pedicure (or do it yourself at home with one of these — they're awesome). I think a pedicure is not only a luxury you deserve for your wedding day, but a must if you're going barefoot, wearing sandals, wearing peep-toe heels or wedges, or even if you're wearing closed-toe (you'll still want your feet to look nice for the beach on your honeymoon).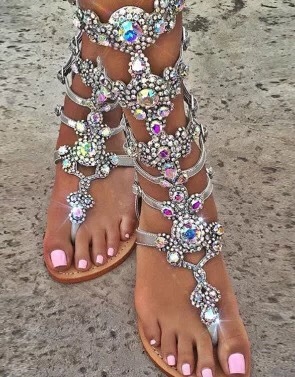 Wedding Shoe Mistakes: #7 – Wearing the wrong wedding shoes for your dress.
   It is best to buy your wedding shoes before your dress fittings. The shoes  you choose will play a large part in your overall look. If you want to wear flip flops, wedding sandals, or go barefoot, you'll want your dress to be long enough to cover your feet.